Floor Coverings of Winona in Winona, MN
Learn About Tile Flooring
With so many tile flooring options, you need an expert to guide you – and with Floor Coverings of Winona in Winona, MN, that's precisely what you'll find. Learn more about the benefits of tile below!
Tile is an excellent choice for floors and walls. Not only is it durable and timeless, but its versatility is beyond compare. When looking to make the ultimate statement in your own home, the use of tile is the natural choice. The perfect blend of beauty, style, and functionality, it's no wonder that tile is one of the most beloved flooring options on the market today.
Tile flooring allows for extreme customization while enabling a homeowner to mix and match varying colors and design styles. Tile products include ceramic, porcelain, glass, and more. With each category comes its own strengths and focal points. Our tile products offer distinctive characteristics, looks, and performance levels.
Tile may cost more upfront than other flooring options, but the return on investment is unparalleled. Tile floors add value to a home at resale time because they are sought-after and forever in style. Let a member of our talented team guide you throughout your tile shopping process and answer any questions that you might have.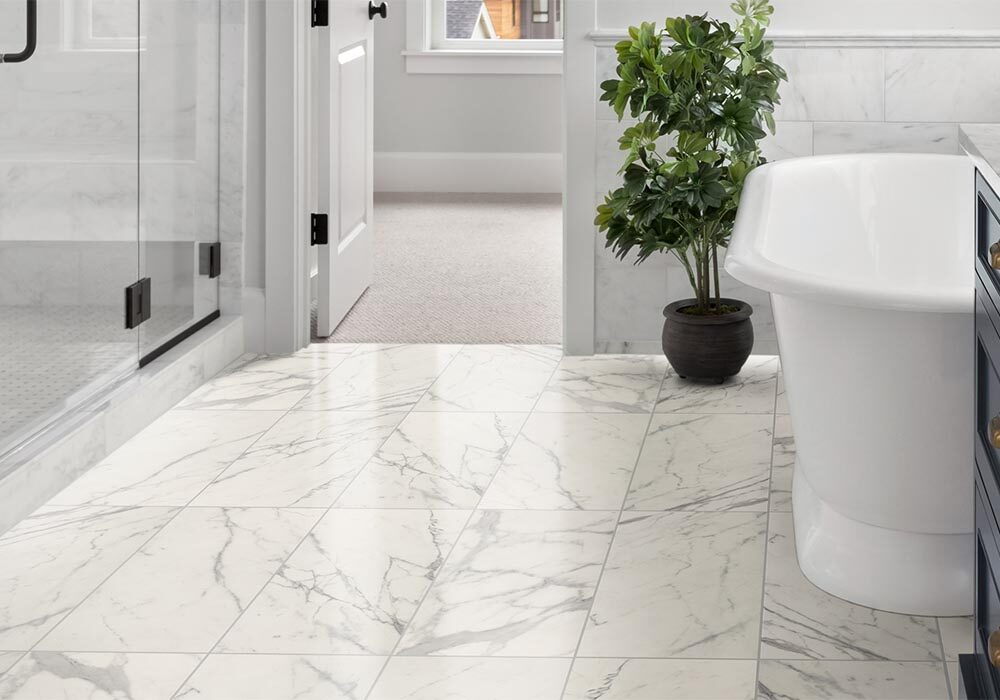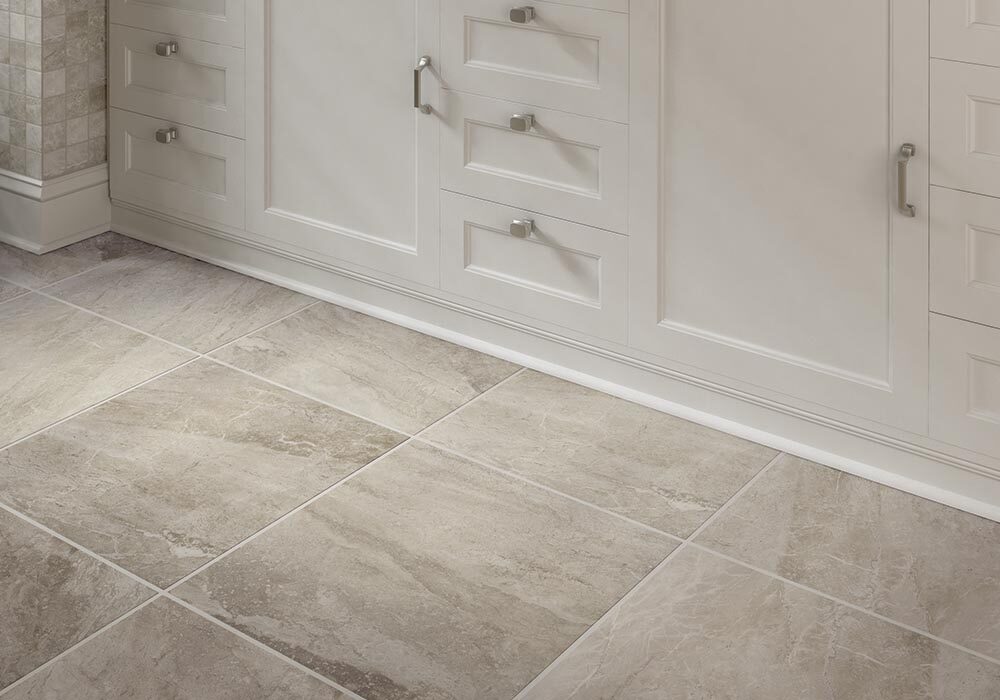 Tile will outlast and outperform most other flooring and wall applications. There are varying types of tile density, sealant, glaze, and porosity that can influence how durable an individual piece of tile is. 
Ceramic and porcelain tiles usually have a rating of 1 to 5 for their overall durability and abrasion resistance. Five is the most durable. Porcelain is denser than ceramic and can often be used outside in climates where temperatures get below freezing. Both offer solid performance and durability overall. 
Tile, much like hardwood, is known for its performance and durability. Tile floors can last for 50-80 years if maintained well. 
There are many types of tile and stone depending on your needs. Each type of tile (porcelain, glass, ceramic, etc.) will come with its own unique makeup and level of construction. 
Ceramic is a broad category of clay-based tile. Porcelain is a type of ceramic that produces a denser tile, which makes it more water-resistant and can have greater breaking strength.
Ceramic floor tile offers durability and a lower price tag than other options. Porcelain floor tile is the best choice for areas that may see more moisture but may cost a bit more upfront. 
Porcelain tile can be used in many more applications than ceramic can, like walls, backsplashes, showers, and commercial installations. Porcelain also offers more options and looks. It offers more versatility overall as a tile material.  
Tile floors must be swept regularly to continue to look great and function well. When you sweep, you help to remove dirt and other debris that can build up over time. This debris can cause your tile to take on a lackluster look and lead to premature aging. How often you sweep depends on the foot traffic the tile receives.
You can damp-mop your tile floors as needed for deeper cleaning. Make sure your mop is damp as opposed to soaking wet. Soaking wet flooring, regardless of the material, is never a good idea.